Tips for Women Past Their Due Dates
12.23.2015
Whether hoping for a pink or blue year-end tax deduction or simply past their due date, many women seek healthy homegrown solutions to induce labor. Do they work? That depends on each mom and baby.  Check out our latest news release which shares a few helpful tips when it comes to that special year-end delivery. Learn more.
Dr. Hammers Appears on Channel 12 to Talk about Postpartum Depression
12.03.2015
Dr. Amy Hammers was interviewed by Channel 12/Northwest Community Television about  postpartum depression.  She discussed signs of postpartum depression and some of the treatment options available to women today. In addition, Clinic Sofia patient Diane shared her own story of dealing with postpartum depression and why it is so important for women to come forward and seek help if they are struggling. Watch the segment here.
Getting Help for Postpartum Depression
11.13.2015
From Gwenyth Paltrow and Hayden Panettiere to your next-door neighbor, best friend or even yourself, postpartum depression can strike anyone – even second- or third-time moms who have glowed with joy after earlier childbirth experiences.  While most cases of postpartum depression last less than a year, they can impact mother-baby bonding, relationships and overall wellness, so it is not something to take lightly. "So many women have such huge expectations for their birth and their first days as a new mom, and are sometimes stunned to feel sad, anxious or overwhelmed instead of over the moon with bliss. We want you to know that you are not alone in feeling these things and that getting the support you need is the most important thing. Taking care of yourself is not an indulgence," she said. Clinic Sofia wants women to know they are not alone and shares some insight into this condition as well as some tips if you or a loved one is struggling with postpartum depression or anxiety.  Learn more.
Pregnancy and Infant Loss
10.13.2015
The loss of an infant or pregnancy is one of the hardest things a woman or family can experience. If you are grieving a loss, please know that we are here to support, care and listen. We encourage everyone to light a candle in memory on Thursday at 7 p.m. to spread a wave of light around the world for Pregnancy and Infant Loss Remembrance Day. For more background as well as information if you are struggling with pregnancy or infant loss, click here.
Clinic Sofia's Office Staff Shines in Patient Experience Survey
10.06.2015
We are so proud to share another accolade at Clinic Sofia--this time celebrating our amazing office staff!  We recently learned that Clinic Sofia is tops when it comes to the quality of our office staff, according to a recent patient experience survey from the Clinician and Group Consumer Assessment of Healthcare Providers and Systems (CG-CAHPS). We are extremely proud of our team that helped Clinic Sofia achieve a higher score than any other group in the Fairview/Independent network for quality of office staff. As we aim to provide a friendly, approachable and welcoming environment for all patients, Clinic Sofia also received high scores in categories including breast cancer screening, colorectal cancer screening and more. Thank you to all of our patients who completed a survey.
Dr. Block Named to Best Doctors List
09.29.2015
Congrats to Dr. Donna Block who was named to Minnesota Monthly's list of 2015 Best Doctors! The esteemed list includes Minnesota doctors nominated by their peers and recognized for their professional expertise.  More than 10,000 doctors in the 11-county metro area were asked the question: If you or a loved one needed medical care, which doctor would you recommend?   Their most frequent answers make up the list of 786 physicians in 49 categories.  Dr. Block made the list under Obstetrics & Gynecology.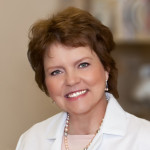 For more information, check out the October issue of Minnesota Monthly or click
here
.