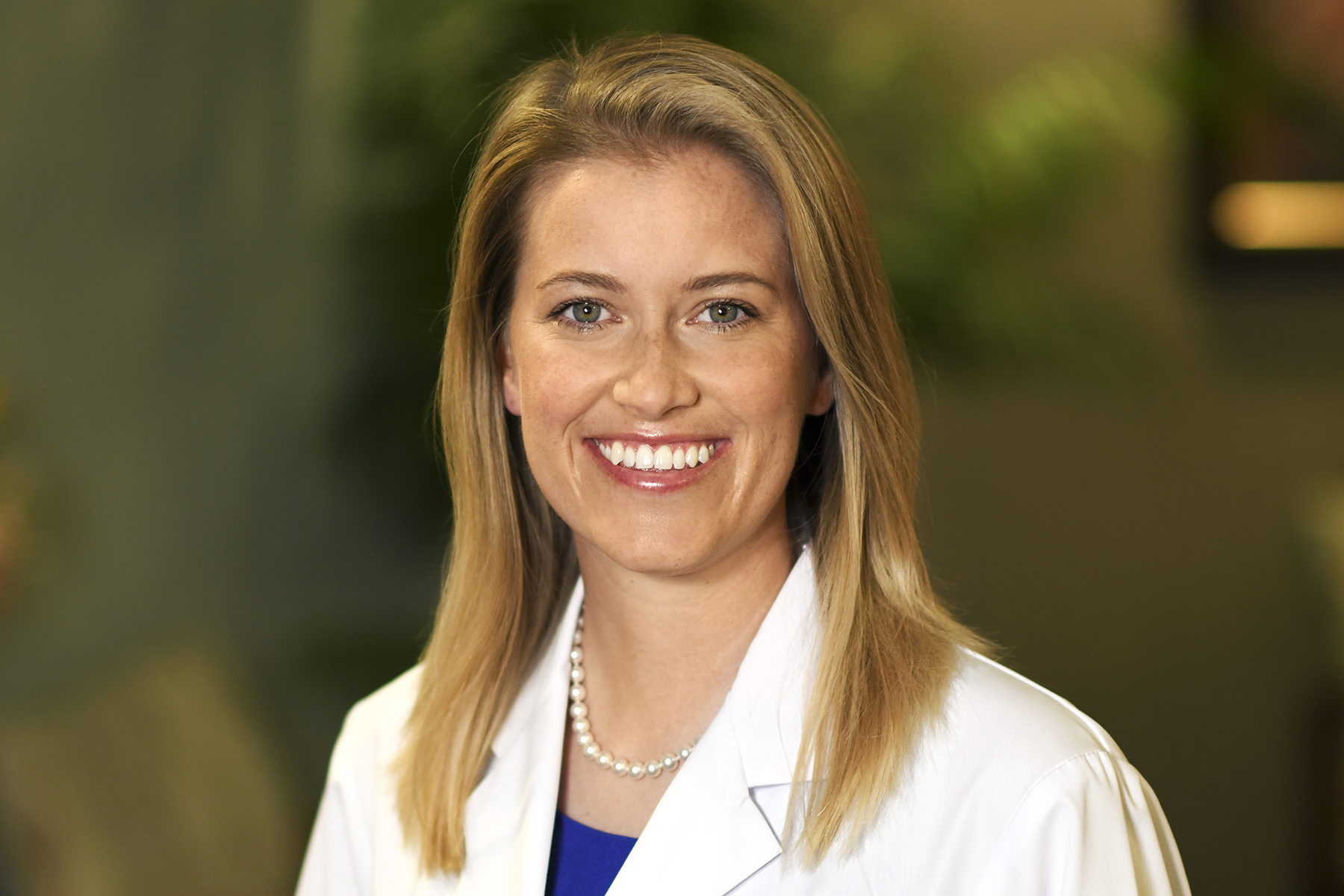 Completing her residency in Obstetrics and Gynecology during a pandemic gave Dr. Staci Biegner a unique perspective on health care:
"For me, these challenging times have emphasized the necessity of collaboration and the importance of community. The pandemic brought to light the opportunities physicians have to support their patients. When the hospitals were closed to visitors, we were immediately there to provide support, a kind touch and a warm smile underneath our masks. For me, the past 18 months have realigned and prioritized the humanistic side of medicine."
While Dr. Biegner grew up in Northeast Florida, her parents are both Minnesotans, and she spent many summer and winter vacations visiting family in Minnesota. She immediately connected with the team Clinic Sofia, recognizing that
"The high standards of their health care model and the amazing physician team made the decision very clear for me that this was where I wanted to practice. I love the foundation of Clinic Sofia, which is focused on women as individuals who function as the center of family, community and many work places."
Dr. Biegner chose OBGYN as a specialty "because I can be a woman's health advocate. It combines all my favorite parts of medicine, including continuity of care and the opportunity to build long-term relationships with patients." Within OBGYN, her special interests include prenatal care and family planning, minimally invasive gynecologic surgery, well-woman care and preventative medicine, and ensuring a collaborative, holistic approach to peripartum care.
Dr. Biegner is a patient-centered physician passionate about providing high-quality, evidence-based healthcare and a strong patient advocate. Her patients describe her as a "compassionate, dedicated physician who takes time to listen to their unique problems, explains treatment options in a way they can understand and works with each person to come to a solution as a team."
Outside of work, Dr. Biegner loves spending time with family and friends, trying to new restaurants, following local sports teams, kayaking, hiking and traveling. Her husband, Will, is a Radiation Oncologist at the Minneapolis Veterans Affairs Health Care System.
Education
Residency: University of Florida College of Medicine, Obstetrics and Gynecology
Medical School: Florida State University College of Medicine, MD
Undergraduate: University of South Florida, B.S. in Biology
Certifications
Member, American Congress of Obstetricians and Gynecologists
Member, American Institute of Ultrasound in Medicine
Fundamentals of Laparoscopic Surgery
Member, American Medical Association
Awards & Honors
Administrative Chief Resident - University of Florida College of Medicine
Residency Program Award for Excellence in Obstetrics - University of Florida College of Medicine
Certificate(s) of Achievement - Superior performance on the CREOG Exam, Highest Score(s) - PGY3, PGY2 and PGY1 Classes - University of Florida College of Medicine
Gold Humanism Honor Society -- Florida State University College of Medicine